JURY
These five distinguished jurists will review the submissions and determine award winners.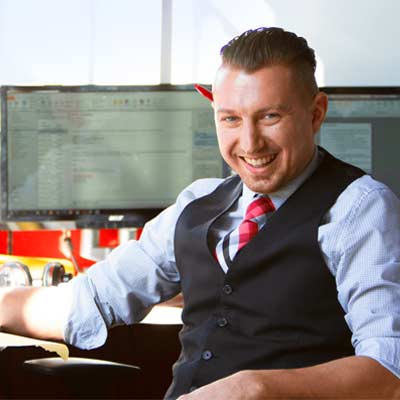 ERIC F. PROS, AIA
Director of Design, DS Architecture
As Director of Design at DS Architecture, and President of the Akron Chapter of the American Institute of Architects (AIA), Eric is passionately dedicated to architectural design excellence.
read more...
He has served as the chairperson for the AIA Akron Design Awards since 2015, and recently juried the AIA Ohio Student Design Awards. Eric has also served as a judge for Firehouse Magazine's Station Design Awards, and the chairperson for the national Law Enforcement Technology's Station Design Awards.
Eric's contagious enthusiasm for the architectural design process is the fuel that ignites the creative culture at DS Architecture. In the studio, Eric's design process prompts collaboration across disciplines, and encourages an open and iterative method uncovering innovative solutions to complex problems. Eric champions a collaborative culture, which has led the firm to be recognized by the Cleveland Restoration Society of AIA Cleveland, AIA Akron, Heritage Ohio, Smart Business Magazine, Crain's Cleveland Business, and features in Properties Magazine.
Eric served as an adjunct instructor at Kent State University's College of Architecture and Environmental Design for seven years, teaching design studio and digital application courses. Eric earned his B.S. in Architecture and a Master of Architecture and Master of Business Administration from KSU.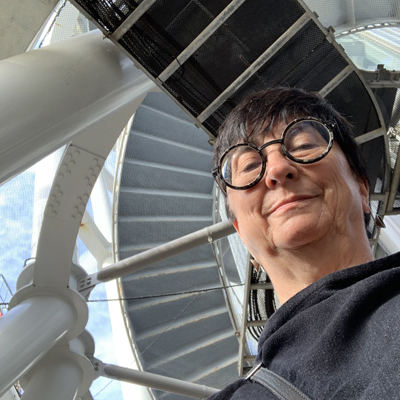 TERRI MEYER BOAKE, LEED AP
Professor, School of Architecture, University of Waterloo
Terri Meyer Boake B.E.S., B.Arch., M.Arch., LEED AP is a full professor at the School of Architecture at the University of Waterloo in Canada.
read more...
She has been teaching building construction, environmental design and film since 1986. Her area of research passion is architecturally exposed structural steel and has now published four extensive books on the subject with
Birkhäuser
, including
Architecturally Exposed Structural Steel: Systems, Connections, Details
as well as a steel design resource,
Understanding Steel Design: An Architectural Design Manual
. She works with several agencies developing teaching resources for architectural education.
Having served as president of the Building Technology Educators' Society (BTES), she is now serving as a board member with BTES. She also serves on several committees, including the Council on Tall Buildings and Urban Habitat, the Canadian Institute of Steel Construction Education and Research Council and the Ontario Association of Architects Committee for the Sustainable Built Environment. She is an avid photographer, documenting construction processes and completed buildings.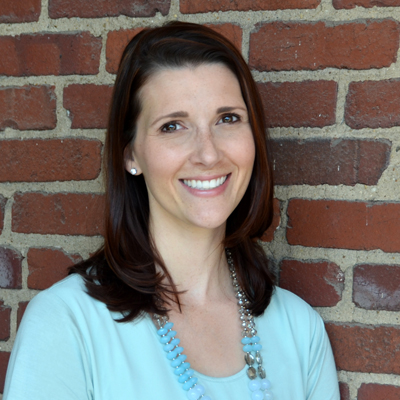 LAUREN GWALTNEY, AIA
Senior Associate, Williams Blackstock Architects
Lauren Gwaltney, a senior associate at Williams Blackstock Architects, has practiced architecture in Birmingham, Alabama, for 15 years.
read more...
She earned her bachelor's degree in architecture
at Auburn University and was fortunate to participate in the university's Rural Studio, Urban Studio and study abroad programs.
Her wide range of experience in design and project management plays a key role in the firm's reputation for high-quality design and construction documents. She's worked on numerous award-winning adaptive reuse and renovation projects throughout Alabama and has a passion for bringing new life to old buildings.
Lauren believes in advancing her profession by being an active member in the local design community. She has served as president of the Birmingham Chapter of the American Institute of Architects (AIA), chairman of the city of Homewood's zoning board and is currently co-chair of the Women in Architecture Committee and treasurer of the AIA Alabama Chapter.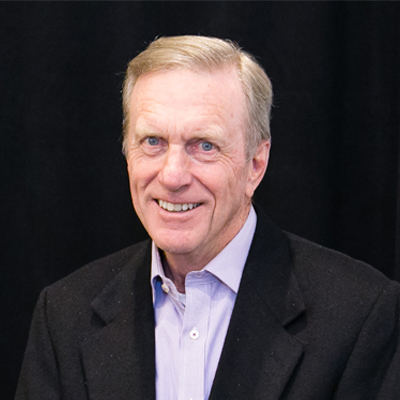 JOHN UNDERWOOD, PE
Consultant, Behlen Manufacturing Company
John M. Underwood, PE, MSCE is currently a consultant to Behlen Manufacturing Company, a metal fabricator and metal building manufacturer located in Columbus, Nebraska.
read more...
He has nearly 50 years of experience in the metal building industry having begun his career as a design engineer in 1972. John has held various engineering positions, ultimately serving as the president of the Metal Building Division at Behlen.
John has also served on several task forces and committees at the Metal Building Manufacturers Association (MBMA), including being chairman in 2001. John currently chairs both the Education and Sustainability committees at MBMA and has been a driving force in establishing the association's student design competition.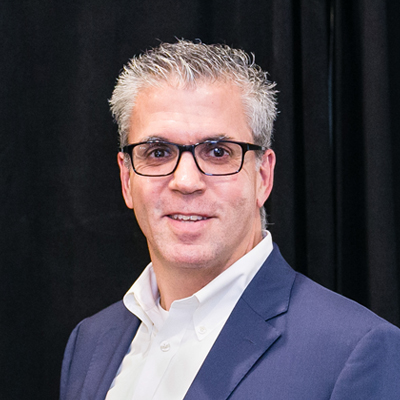 ROBERT TIFFIN
National Accounts Manager, Silvercote
Robert drives change daily in the metal building industry in his Architect Committee chair role with the Metal Building Manufacturers Association, as the marketing chair of the Metal Building Contractors and Erectors Association and other industry/policy committees within the National Insulation Association, ASHRAE and Southeast Energy Efficiency Alliance.
read more...
In August 2014, Robert became the national accounts manager of Silvercote—a leading manufacturer and laminator in custom insulation solutions for the industrial, commercial and residential markets. Prior, Robert was active in the management and daily transactions of Silvercote's Metal Building Inside Sales Team, and Strategic Accounts.